My 16 year old is doing school exams. It is stressful, exhausting and relentless. There is A LOT of screen time involved. It is also cold and dark in the UK. Yesterday, in order to take a break from revision, he wanted to make a tomato soup. Not a tin version, but the one from Jamie Oliver's.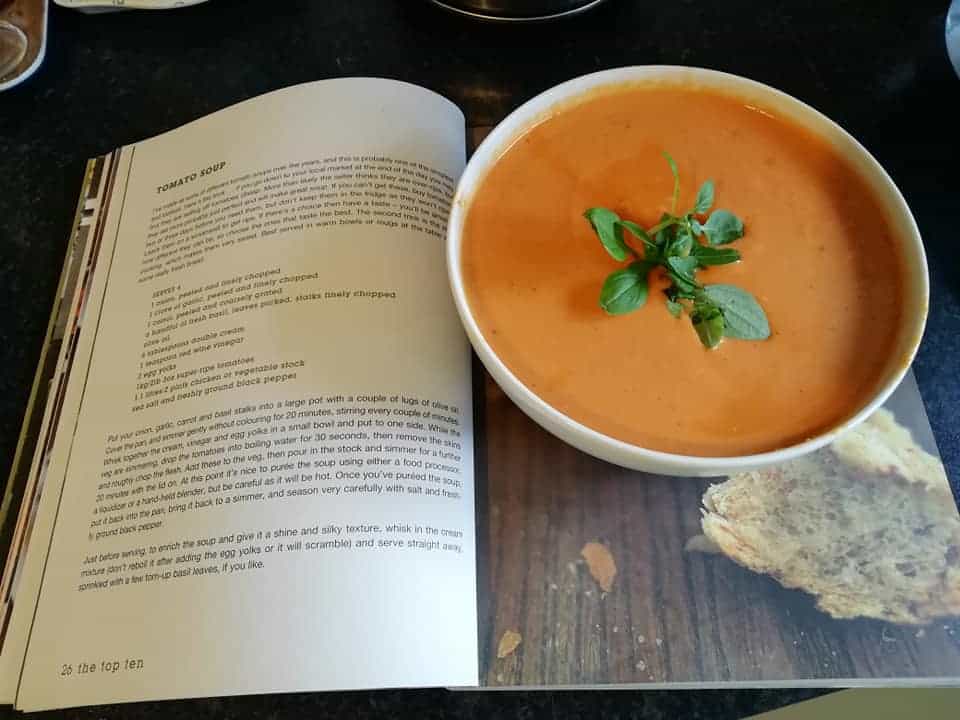 Great! I love when my kids take initiative, I love when they plan something and make it happen. I love it when they don't settle for the ordinary, easy way, but choose to do it from scratch. (Well, making a tomato soup from scratch is not that difficult. It is more of a principle).
Ron was peeling, chopping and sautéing, I was supposed to supervise. My presence was only needed because teens, time management and multitasking are not a smooth mix. Plus the added pressure of increasingly hungry husband, checking when the dinner would be ready (' I am just checking, darling')… AND…,somewhere between picking basil from the pot on the windowsill and finding the right measuring spoon, I committed a parenting CRIME.
I transformed. Like a werewolf, who grows claws and fur, I grew helicopter blades. I started to move faster and with more skill and precision. I washed a bowl. I peeled a garlic clove. I ignored my sons looks from under his bushy eyebrows. I made a few comments. The final straw was when I made the gas lower. 'Mum, I think I got it', was my boy's way of saying 'go away, now!'
Here you go. On that dark November evening, I ruined his joy of making a soup all by himself. I stole his victory. But I couldn't help myself. My mum was a helicopter parent. Her kitchen was her sanctuary. We were shamed for making a mess, discouraged from touching anything and barely had an opportunity to cook a meal. Shockingly, when I got married, I couldn't fry an egg. Seventeen years later, I can do a bit more than an egg (but I still create huge mess).
I vowed to never be like my mum. Surprise, surprise! Every time I get stressed or under time pressure, I become her. Yesterday, when I started hovering two feet over the kitchen floor with rotating blades above me (and was told off by my son) I steered myself into the living room and landed on the sofa.Ten minutes later, slurping the delicious tomatoey creaminess, served with fresh basil, I said that I was very very sorry and try and do better next time. Helicoptering is a fine line, especially with teenagers. I love this quote from a parent ' I'd love to have my kids need me forever, but that's what pets are for. Not children. It's your job to slowly work your way out of the picture. Brutal, but that's love."-Were you raised by a helicopter parent?-How did it affect you?-Do you find it easy to try new things, to make independent decisions and to stick to it? PS. In case the post gave you cravings, here is the recepie for you. Enjoy!